With spring and then summer on the way, people who are fortunate enough to live in Lake Oswego real estate can begin planning fun ways to get outside in this beautiful suburb on the south side of the Portland metro area. Its namesake lake is surrounded by this community of beautiful homes and provides plenty of recreation opportunities.
While the lake is the centerpiece, there's much more to do in this beautiful part of the Pacific Northwest. Enjoy a round of golf, hit the trails for hiking and biking, take to the water for aquatic sports, pack a picnic, and dine outdoors. Not surprisingly, Portland was recently
ranked as the nation's third-healthiest city by WalletHub
.
Lake Oswego
has a population of about 40,000 and is one of the most prosperous communities in the Beaver State. The town's breathtaking beauty is enough to get anyone outside for various healthy activities. It's also the main draw for people who want to own fabulous homes surrounded by groves of stately pine trees. It's sometimes hard to believe that this paradise is nestled up against a metro area of nearly 2.5 million.
Housing
According to the
2020 U.S. census
, the median owner-occupied house in Lake Oswego is worth nearly $660,000. However, many spectacular luxury homes and mansions on the water sell well into the seven figures. Some properties near the water sell for more than $1 million, a testament to how exceptional the community is.
Those who have dreamed of buying Lake Oswego real estate should take the first step of finding a licensed real estate agent who specializes in helping clients get into these beautiful homes. A good agent will know the ins and outs of the market and can help you zero in on a home that will fit your budget, whether it's on the water or nearby.
If you have your heart set on a waterfront home, look for an agent who has years of experience in closing deals for luxury homes. These transactions can be more complex and time-consuming than those for lesser-priced homes. Agents who have experience dealing with high-end clients know that they expect certain amenities in a home and will work hard to identify properties that fit that bill. Once you've found an agent and they've assisted you with getting into homes for sale in Lake Oswego, it's time to begin planning some outdoor adventures.
Hit the lake
Lake Oswego is generally considered a private body of water, so the best way to ensure access is to own Lake Oswego real estate on its shores or in an area that has rights to an easement. The entire lakefront is privately-owned, making it easy for only the property owners to access a wide range of activities such as powerboating, canoeing, fishing, swimming, and paddleboarding. There's even a small yacht club, the Lakewood Yacht Club, that has a limited number of boat slips and canoe racks.
A debate has raged for years about whether the city of Lake Oswego can keep members of the general public from accessing the lake from Millennium Plaza Park, which is about the only piece of lakeshore the town owns.
The Lake Oswego Corporation
manages the lake and contends that the body of water is private. Access is granted to dues-paying members who buy Lake Oswego homes on the lakeshore or access the lake via nearly two dozen private easements. The controversial matter has been taken over to the Oregon Supreme Court, which sent the case back to a regional system to be further debated.
Tryon Creek State Natural Area
One of the largest public open spaces in the area is the magnificent
Tryon Creek State Natural Area
, a 658-acre park just northeast of Lake Oswego and east of the Willamette River. This hilly, forested park is crisscrossed with miles of trails for hiking, biking, and horseback riding. There is also a Nature Center with many exhibits.
Lake Oswego Farmers' Market
People who buy Lake Oswego homes for sale and favor healthy meals like to shop at the
Lake Oswego Farmers' Market
. The market is open on Saturdays from early May to early October at Millennium Plaza Park, near the eastern end of the lake. More than 80 vendors sell their incredible bounty of fresh fruits and vegetables, meats, and many artisanal wares. It's the best way to buy the best products from local farms and other businesses.
Golf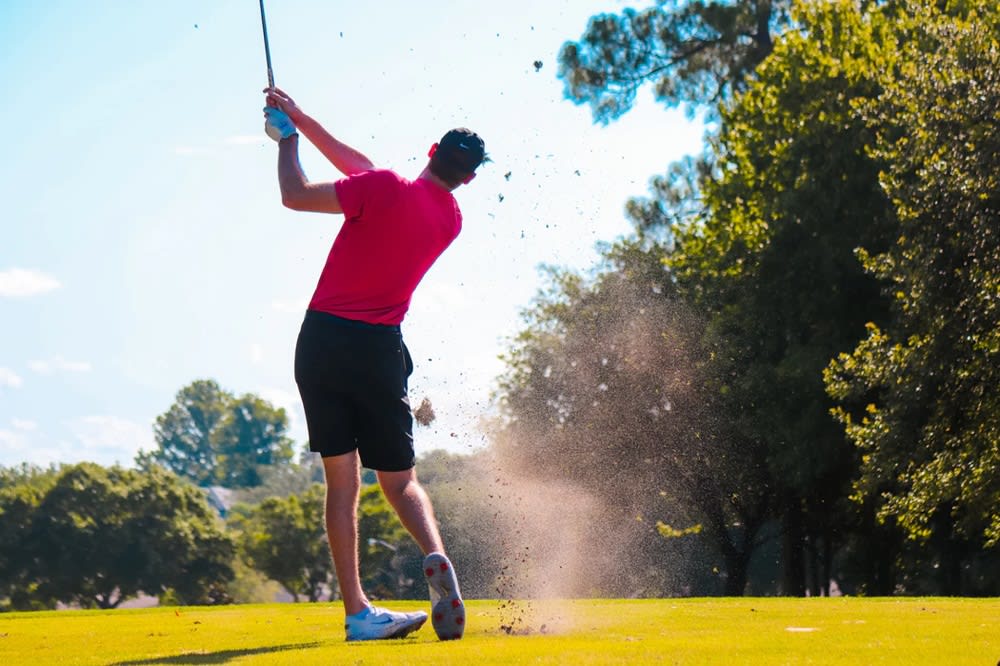 People who live in Lake Oswego real estate have access to private and public golf courses on either side of the lake. The
Oswego Lake Country Club
is just a few blocks off the lake's north shore and has offered great golf, fine dining, and social events since opening in 1924. Various membership options are available.
The Lake Oswego Public Golf Course
is several blocks south of the lake and is currently closed while a new nine-hole executive course and aquatics center are built, with the work expected to be finished by early 2024. Golfers should check to see if the practice range is open.
Wine tastings
A great way to get outside and taste local wines is to visit the historic
Oswego Hills Vineyard and Winery
, located in a picturesque rural setting just south of Lake Oswego. Besides wine tastings on Saturday and Sunday afternoons, the vineyard can be rented for private events such as weddings and parties.
Excellent food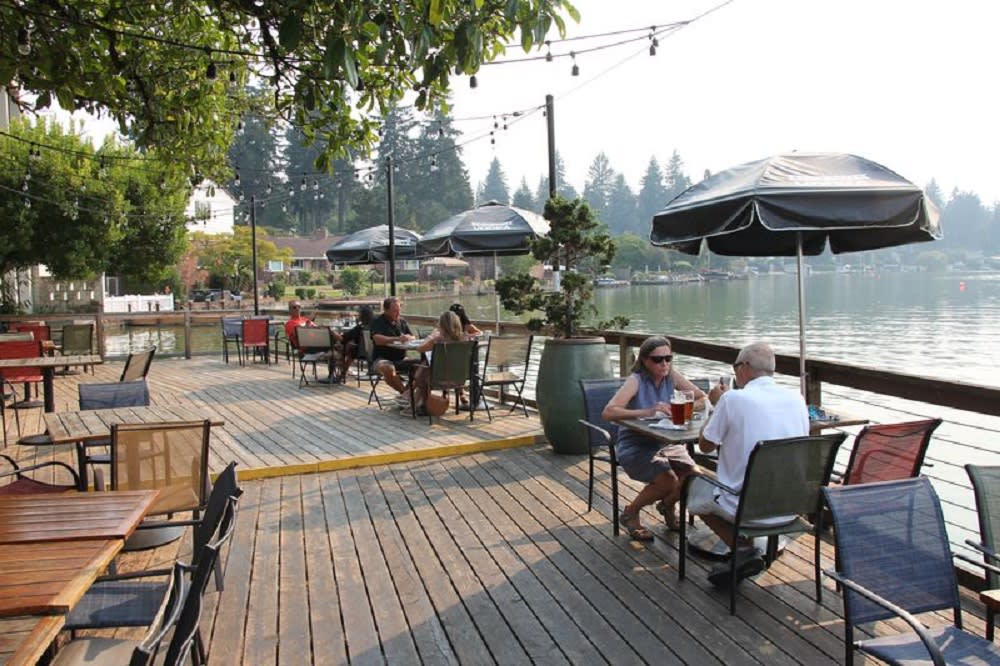 Few things are more relaxing for owners of Lake Oswego real estate than sitting on a patio overlooking the lake and enjoying the fares of the
Stickmen Brewing Company's Lakeside Smokehouse
on the far eastern end of the lake. While indoor seating is available, most customers choose to sit on the patio on sunny weekend afternoons and pleasant summer evenings and enjoy local craft beer and hearty meals.
These are just a few ways to get outside in
Lake Oswego
. If you're ready to buy Lake Oswego homes for sale in 2022, let award-winning real estate agent
Rebecca Donaldson
show you why she is one of the top real estate agents in the Willamette Valley.
*Header photo courtesy of Oswego Lake Corporation