Known as one of the world's premier wine-producing regions, Oregon's
Willamette Valley
excels at creating cold-climate wines such as Chardonnay and Pinot Gris. A destination for any wine lover due to its many wineries, the Willamette Valley is also home to Oregon's six largest cities: Salem, Eugene, Portland, Beaverton, and Hillsboro. Whether you already live in the area — or if you plan to tour both the region's wineries and Willamette Valley homes for sale — you'll need to take some time to eat at the area's best restaurants. Here are some for your must-try list.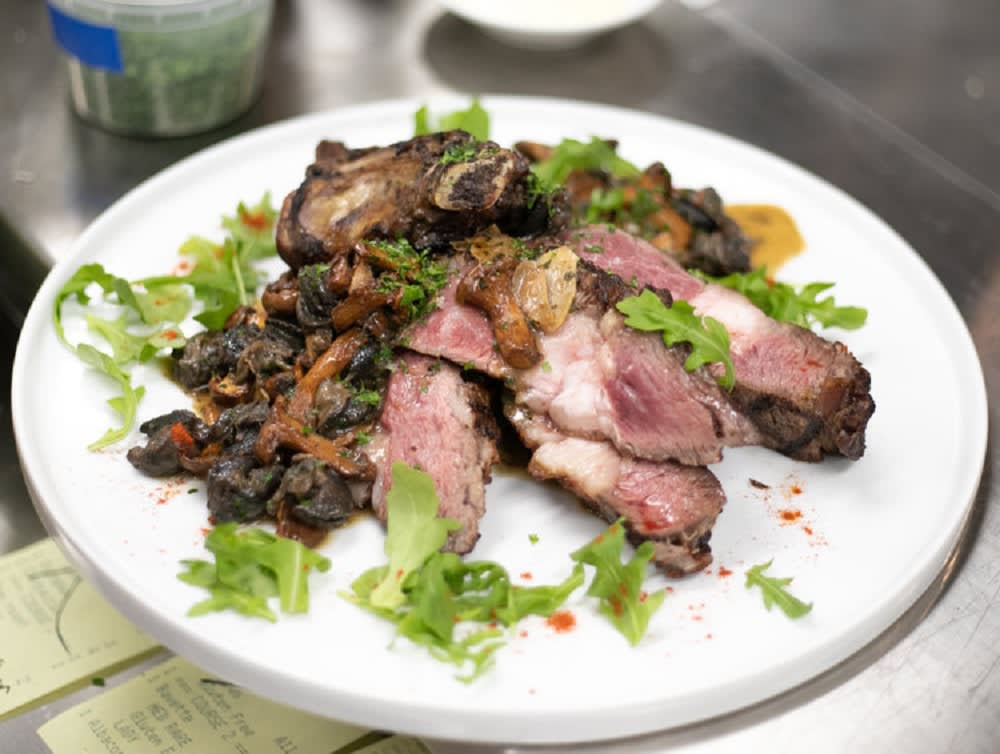 Located in a charming Victorian house in Newberg, local favorite Recipe offers a seasonal menu using the freshest local ingredients available. Though Recipe's menu is constantly changing, you can expect a meal to consist of offerings like warm truffled brioche rolls, crispy chicken breast Milanese, Bar Deux wagyu steak tartare, and slow-cooked pork cheeks. Of course, there's a wide wine selection to enhance your meal or to enjoy afterward as a dessert. If you'd rather eat your dessert, you can also choose from options like housemade ice cream, dark chocolate hazelnut mousse, or a selection of cheeses.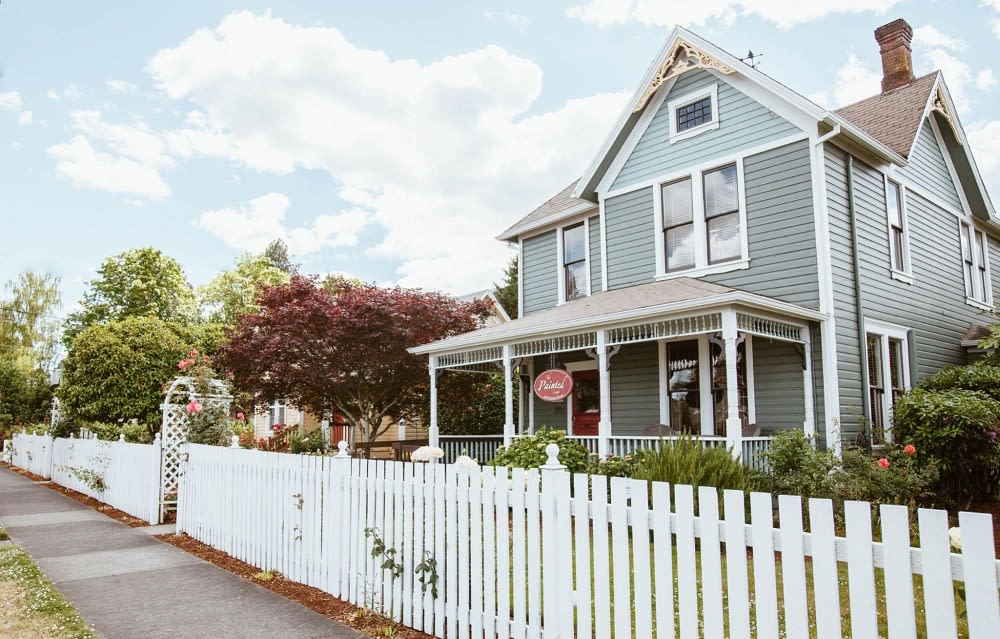 Celebrating a successful offer on a Willamette Valley home for sale? Make overnight reservations at The Painted Lady Cottage and eat at its famed attached restaurant. From its dining room in a refurbished Victorian home, The Painted Lady serves a Pacific Northwest tasting menu Wednesday through Saturday, from 5 to 10 p.m. The set menu is $120 per person, and The Painted Lady is the only restaurant in the state that has received four stars from Forbes and four diamonds from AAA. (A wine pairing is available for an additional $90.) The restaurant's current seasonal tasting menu includes soy-marinated black cod, Carlton Farms NY Steak with sauce romesco, and a dessert of passion fruit sherbet, caramelized banana, and macadamia nuts.
While it may not look impressive from the outside, this little bistro in Newburg is a favorite among owners of Willamette Valley real estate for a reason. Serving French classics like croque monsieur, cassoulet, and coq au vin, the bistro also has a wide selection of sandwiches, salads, and pastas. On weekends, the restaurant offers a full brunch from 9 a.m. to 3 p.m. with popular picks like steak and eggs and eggs benedict. The Newburgundian Bistro is open for dinner every day of the week starting at 5 p.m. and is open for lunch from 11 a.m. to 3 p.m. on Wednesdays, Thursdays, and Fridays. A daily Happy Hour offers perfect small, medium, or large plates to go with your glass of Willamette Valley wine. If you like the idea of enjoying chicken liver pate, cheese wheels, or charcuterie while sipping on a glass of Coast Range Estate Pinot Noir, the Newbergundian is the place to go.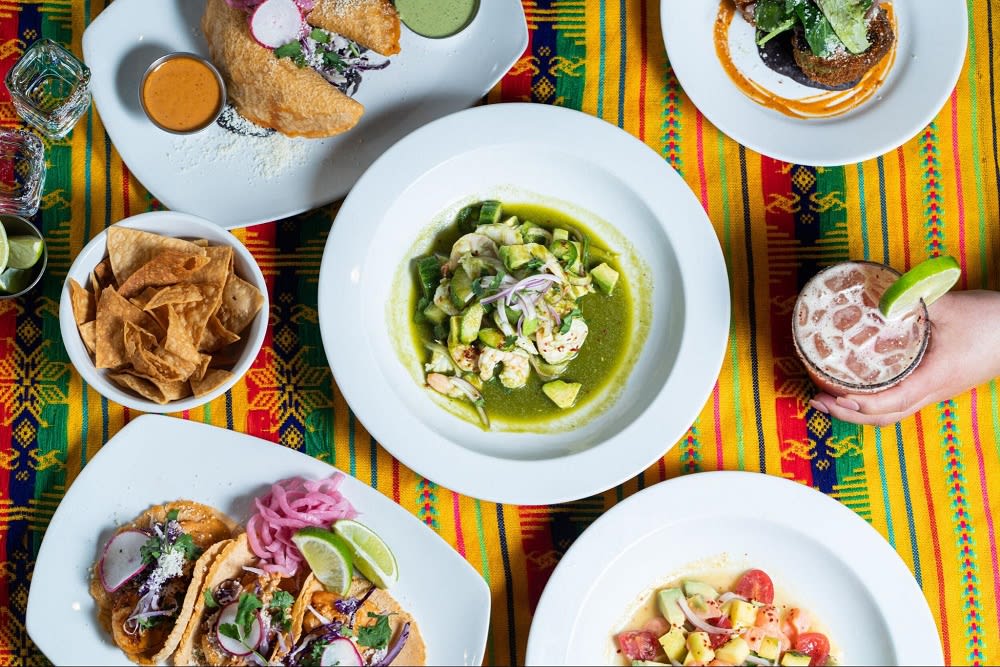 Located in a small art gallery in the heart of McMinnville, Pura Vida serves Latin American food inspired by the cuisines of Cuba, El Salvador, and Costa Rica. Focusing on fresh local ingredients, Pura Vida's menu includes an impressive array of tacos as well as sopes, paella, Cuban sandwiches, and empanadas. As you enjoy your delicious meal and drink pairing, consider perusing the local artwork on the walls. Pura Vida is the ideal location for a unique lunch in between wine tastings or after checking out Willamette Valley homes for sale.
A classic American steakhouse with a contemporary vibe, George + Violet's Steakhouse sources its grass-fed beef from Oregon producers and always designs its menu based on the season. Located on Springfield's Main Street, the steakhouse is open for dinner Wednesday through Sunday starting at 5 p.m. Enjoy classic appetizers like beef carpaccio or calamari, then move on to entrees such as NY Strip with loaded mashed potatoes or grilled tiger prawns with roasted broccoli. Finish it all off with a lemon panna cotta or pour of tawny port. George + Violet's also has an impressive list of domestic wines from Oregon, California, and Washington, as well as vintages from around the world. If you need a break from wine, consider one of their signature cocktails like the fruity Easy Lover or the Scarsdale Surprise, a twist on the bourbon sour.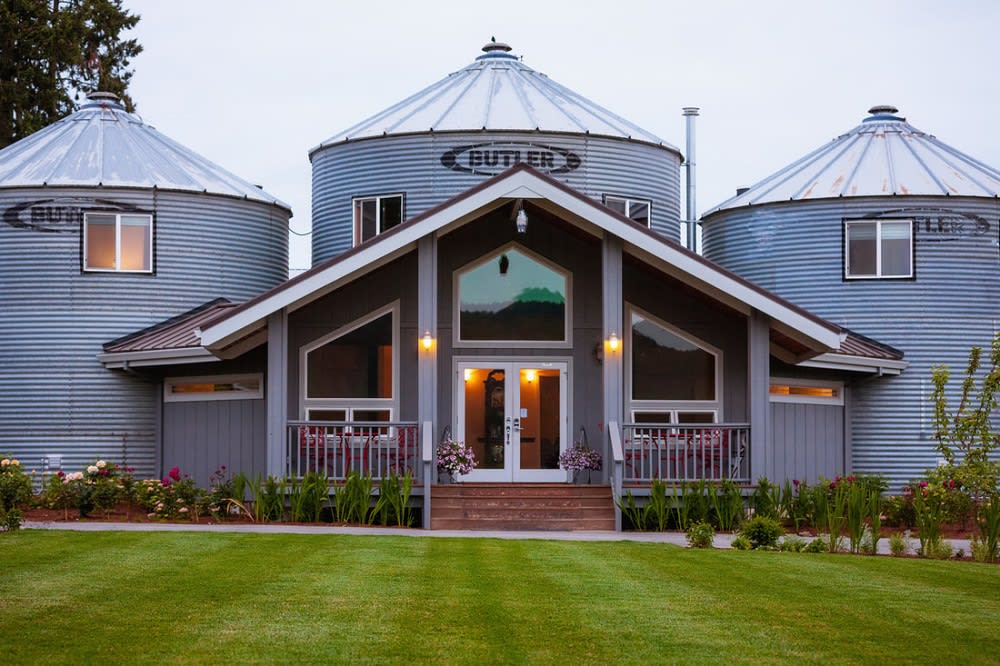 Located in the heart of wine country in Carlton, Abbey Road Farm encompasses a winery, working farm, and the Silo Suites Bed & Breakfast. If you're seeking a well-deserved vacation or if you'd just like to enhance your trip as you look at Willamette Valley homes for sale, consider staying here and booking their multi-course lunch tasting. Offered only on the weekends, the six-course meal is paired with Abbey Road Farm Collective wines. A tasting ticket is $150 and is the perfect way to celebrate after buying Willamette Valley real estate for your primary or vacation home.
More restaurants to try
Made your way through all these eateries and want more top restaurants in the area? You can't go wrong with these:


Looking for Willamette Valley homes for sale?
Whether you're in the
Willamette Valley
for a weekend of wine tastings or you're in the area to search for a new home, these fantastic restaurants will welcome you during your stay. If you're seeking a professional to help you find and bid on available homes, contact Willamette Valley real estate expert
Rebecca Donaldson
for her knowledgeable guidance.