You've finally found a piece of
Willamette Valley real estate
you love! This is an exciting time, but moving can also bring a lot of stress. With all the tumult that comes with homebuying, you may forget a few things you need to do before you can move into your new home. To help ease the load, we've put together a list of eight things to check off once you've found a home you love.
Contact a realtor
Working with an experienced real estate agent like
Rebecca Donaldson
will make the homebuying process that much easier. When it comes to Willamette Valley real estate, Salem homes for sale, and Lake Oswego properties, there's no better realtor than Rebecca to help you out each step of the way.
Keep your options open

Courtesy of Shutterstock
Get your finances in order

Once you believed you've found your new home, it's time to get your finances in proper order. Double-check your credit score, make sure you have enough money on hand to cover a 10-15% down payment (and enough cushion for any emergency expenses, including sudden renovation costs), and create a front-end budget that includes the down payment, appraisal fees, inspection feeds, closing costs, and moving expenses—and stick to it! The last thing you want to do is go over budget and end up losing out to another bidder because you can't make the initial offer. Really determine how much you're willing to spend—and how much wiggle room you have—and stay within that range.
Get pre-approval
In a competitive seller's market like Willamette Valley, it absolutely pays to get a pre-approval for a loan. Pre-approval will not only potentially save you thousands of dollars when you close on an offer, it shows the home seller that you're serious about purchasing their property. An experienced real estate agent like
Rebecca Donaldson
can help you choose the right lender with the best rates for your needs.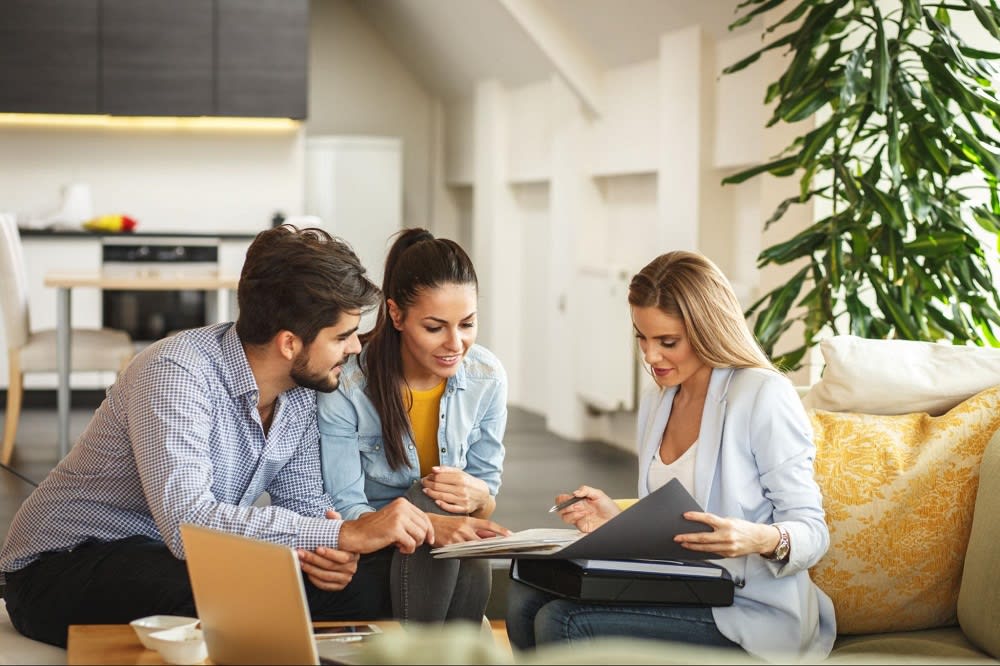 Courtesy of Shutterstock
Make an offer

You've found your dream home, got pre-approved, and now you're ready to sit down with your real estate agent, the seller, and their agent and make an offer! Whether you're a first-time homebuyer or you've (quite literally) been around the block a few times, your offer should be in the form of a purchase and sales agreement that your real estate agent will help you draft up before you sign and submit it.
Do a pre-inspection
Before closing, it's a good idea to hire a
home inspector
to see if there are any major flaws that need to be addressed. Potential issues can range from the property's foundation, plumbing, electrical, or HVAC systems, to fault fire or CO2 alarms. Even the most "perfect" looking home can have faults, so it's important to get absolutely everything in order before you submit your offer.
Close the deal

The day has finally come! Once the seller signs the purchase and sales agreement, your offer becomes legally binding—which means the property is now in your possession and you've successfully closed the deal!


Congratulations! You've found a home you love in Willamette Valley and now you're ready to move into it—with all of the cardboard boxes you need to relocate to the beautiful Oregon Wine Country.
Rebecca Donaldson is your Salem, Oregon go-to realtor
Rebecca Donaldson moved to the Willamette Valley when she was ten years old. Now, she's an award-winning Oregon real estate agent with a leading sales record and a passion for matching people with the perfect home. With
properties in numerous
neighborhoods all over the Salem area, Rebecca and her team can help you find a home you will be proud to own.