With their vibrant atmosphere, delightful bar food, and impressive range of beverages, breweries are the perfect fit no matter the location. As Salem's beer culture compliments the area's welcoming and active lifestyle, there are a multitude of breweries to choose from and explore in the city.
Thompson Brewery and Public House
Locals who own real estate in Salem know they're in good hands when visiting
Thompson Brewery and Public House
. The oldest post-prohibition brewpub in the city and owned by the McMenamins, Thompson Brewery is a family-owned company that operates 54 different brewpubs in the Pacific Northwest.
Established in a 100-year-old renovated home, Thompson offers indoor and outdoor seating in a charming atmosphere complete with hand-drawn art adorning the walls. In addition to fantastic brews like Terminator Stout and Ruby Ale, you can also enjoy a selection of burgers, sandwiches, and appetizers for a full meal or a light snack. The brewery is open seven days a week for lunch and dinner. If you're impressed by Thompson and want to visit another McMenamin establishment, consider Boon's Treasury in Salem, Chapel Pub in Portland, or East 19th Café in Eugene.
Vagabond Brewing
Founded by three Marine combat veterans who have been friends for years,
Vagabond Brewing
is a passion project that brings people together over the universal language of beer. With values based on beer, love, and adventure, Vagabond is a place for those who want to gather with other like-minded individuals and enjoy some original creative brews. Their selections include Cascade Range IPA, Victory Pilsner, On the Road Red, and Fruit Distortion blackberry and lime. For non-drinkers, there are soda selections, and for those wanting something else to drink, there are two rotating cider taps. Vagabond is open from 3:00 p.m. to 10:00 p.m. Tuesday through Saturday and is a must-visit for anyone in the area.
Xicha Brewing Company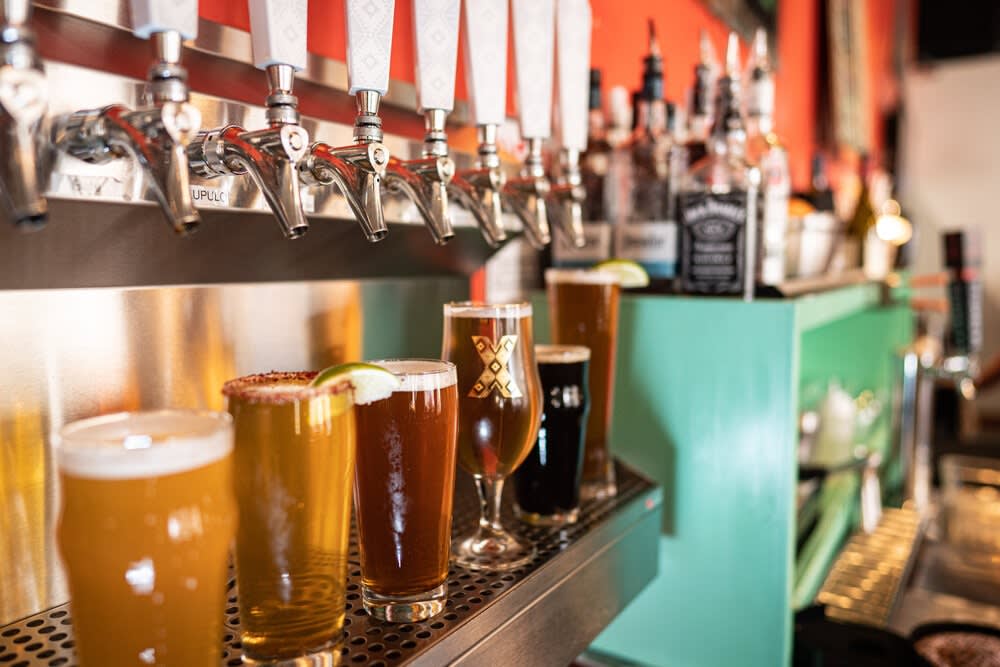 Pronounced chee-chah,
Xicha Brewing Company
serves Latin food and quality craft beers for anyone who wants to pretend it's summertime on the beach, no matter the season. Some of Xicha's most popular beers include Playa Pils, Lupolo Fresco 2021, and Dos Mundos — a citrusy IPA that clocks in at 7.1% alcohol by volume. In addition to the beers, those who own Salem real estate come for the full menu of Latin favorites, including empanadas, tacos, Cubano sandwiches, and taquitos. If you plan on bringing a pal along who isn't down with the beer, they could also choose one of Xicha's signature margaritas, wines, or ciders. Xicha is open every day but Sunday for lunch, dinner, and drinks.
Santiam Brewing
Open every day of the week,
Santiam Brewing
features indoor dining and drinking, as well as an outdoor heated patio for those who want to enjoy the sights while they sip on a craft brew. Santiam is a ten-barrel production cidery, brewery, and upscale restaurant. They have more than fifteen craft beers, including cask ales like Stonehenge IPA, Spitfire Amber, and Burton Strong Best Bitter Ale, as well as drafts and cans of Edelweiss (Bavarian-style Hefeweizen), Bramble On (Raspberry pale wheat ale), and 1859 (German-style Maibock). Not in the mood for a beer? No problem. Santiam also has select ciders and rotating wines on tap.
Serving British and American pub fare that includes fish and chips, burgers, Scotch eggs, and Welsh Rarebit, stop into Santiam Brewing to meet new friends in the lively tasting room or time your visit with one of the brewery's many fun events.
Gilgamesh Brewing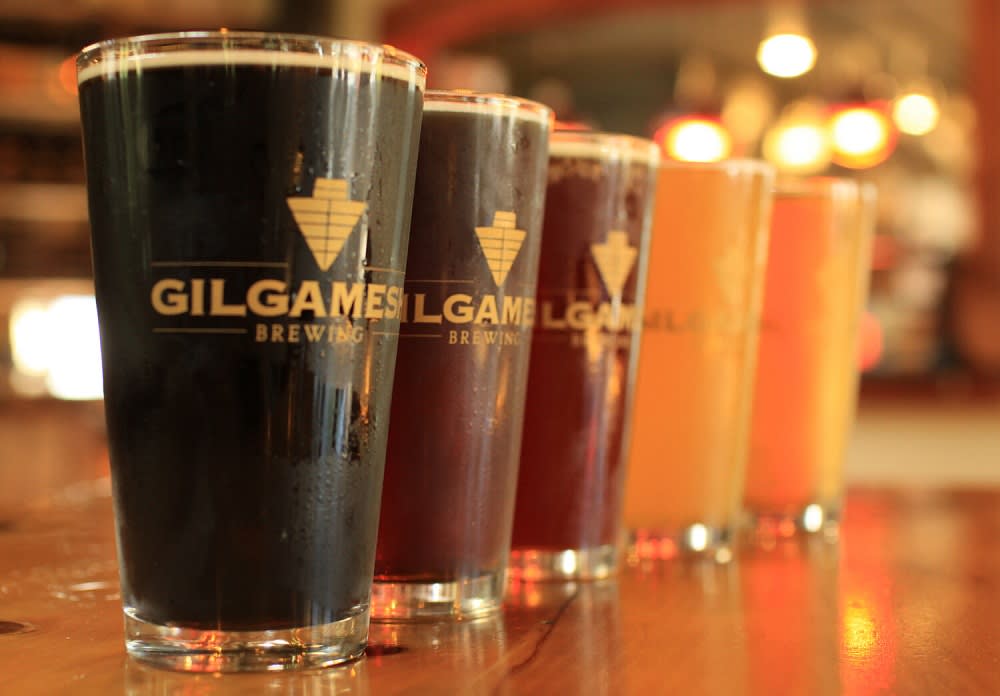 Family-owned by a father and three sons,
Gilgamesh Brewing
outgrew its original location in Turner, Oregon. Today, the venue sits on two and a half acres in Salem and features a high-efficiency brewery and a full restaurant with a patio and ample event space. Gilgamesh is the perfect destination for those looking for great beer and even better burgers — try their famous Gilga-Burger with Tillamook cheddar cheese, sliced dill pickle, and Pacific Crush IPA aioli. It's also popular with tourists who flock to the brewery for their Mamba Ale, DJ Jazzy Hef, and Doug FIRocious double IPA.
Ratchet Brewery
Owners of Salem real estate looking for a low-key place to have a beer with friends gravitate to
Ratchet Brewing
. The theme of this brewery is car and motorcycle-based and has an appealing selection of craft brews, including Moto Floozy (blonde ale), Deuce Coupe IPA, and Shake N Bake Pale. Though this probably isn't the place to go if you want a full meal with your brews as they currently only have hot dogs, you can't go wrong if you're going to relax with a friend and enjoy a flavorful beer.
Whether you already own a local property or you're visiting the area to look at Salem homes for sale, make sure you stop by one of the city's many excellent breweries. Want to make Salem your home and need a local agent to show you around and assist with viewing properties? Please don't hesitate to
reach out
for expert guidance.