With the end of 2022 on the horizon, it's time we assess the current housing market and make our predictions for the coming year. The country has been abuzz with talks of a housing bubble and an imminent market crash, but is the outlook truly that bleak? According to the experts — no, not at all. In a worst-case scenario, sellers will slash their home prices in an attempt to renew buyer interest in the wake of prevalent buyer fatigue, but as it currently stands, the decrease may only be a marginal amount. Marginal, but enough to encourage buyers to return to the market before the remaining housing supply slips through their fingers.


If you have aspirations of relocating to Salem real estate, our guide covers the ongoing market prognostics, a glimpse into the market itself, and a breakdown of Salem's cost of living compared to the national average.
Tight housing and rental markets
2022 has been a year of record-breaking highs and lows. In response to national inflation, the Federal Reserve opted to increase mortgage rates — only to drop them, and then raise them again. The market has fluctuated at an incredibly fast pace,
faster than anyone has ever seen
for generations since the exorbitant rates of the 70s and 80s. As a result, payments on new homes have increased by 40% over the past six months, deterring buyers left and right.
And yet, demand has only increased as millennials enter the market and remote jobs prompt people to relocate to a more spacious, comfortable home. With homeownership often out of reach thanks to high mortgage rates, these buyers have turned to rentals instead, thereby buying out more and more rented properties and shrinking the number available. Paired with the low housing inventory, people hoping for a new home are looking at tight housing and rental markets across the board.
The market is expected to balance

For buyers, hope lies in the stagnation of prices — and it may very well come in 2023. As buyer fatigue spreads, the market grows lukewarm, prompting sellers to begin cutting their prices little by little to appeal to buyers with better deals. Having been in such an extreme seller's market in 2022, the new year's market is projected to balance out in comparison. Prices will not drop sharply, due in part to limited supply, but they will begin to ease enough for buyers to consider home hunting again, at least while inventory lasts.


In a best-case scenario for both buyers and sellers, the Federal Reserve will reduce the mortgage and interest rates, but only time will tell if they do.
A market snapshot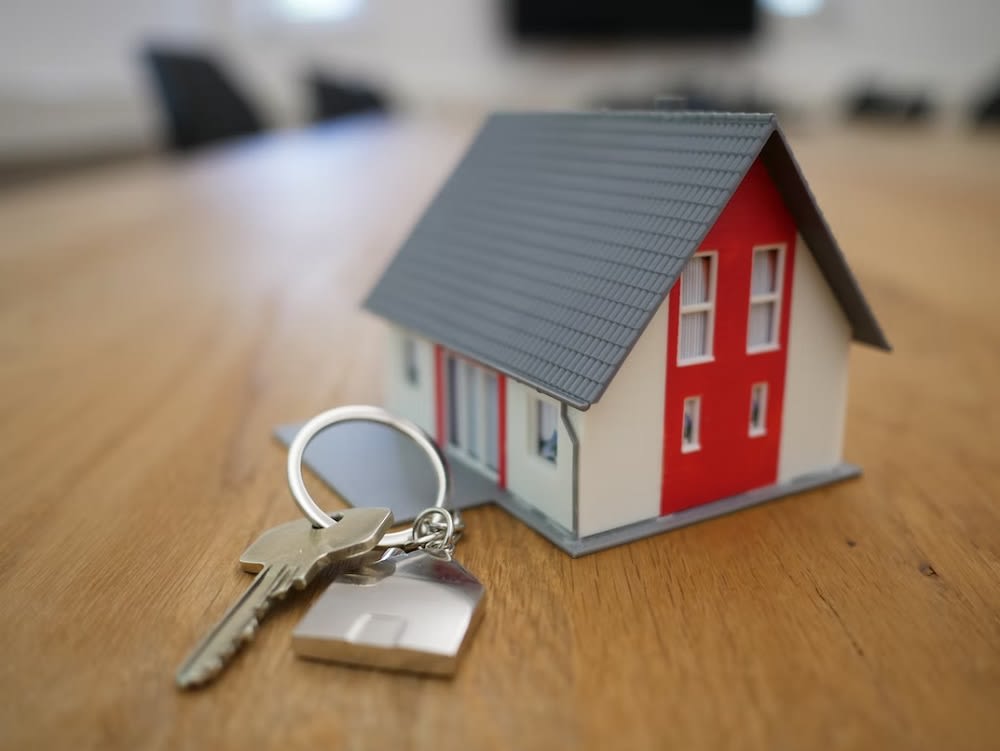 With over
a thousand listings
currently up for sale, now is the perfect time to begin browsing for your very own piece of Salem, OR, real estate. To provide a better understanding of the current market, we have compiled a market snapshot based on a few property types and their values.
There are nearly 700 single-family homes for sale in Salem, Oregon, including multi-bedroom manors and quaint manufactured abodes. These residential homes sell for as little as $54,900, while larger units and lavish manors can sell for as much as $2,600,000.



With only 20 condos for sale, these units are expected to sell out quickly within the coming year. Prices range from $225,000 up to $465,000.



Salem has its fair share of multi-family homes as well. These homes are valued at anywhere between $260,000 and $1,300,000.



If you're interested in buying a parcel of land, Salem currently offers 11 plots for sale, with prices ranging between $79,900 for small plots up to $4,822,000 for large plots.
If a listing catches your eye, be sure to contact Rebecca Donaldson for more information.
Cost of living in Salem
Compared to the national average, the cost of living in Salem is
only 2.4% higher
, while the rest of Oregon is 14.3% higher. The average cost of living is calculated based on several key components: housing, utilities, transportation, groceries, and healthcare services. We have provided a breakdown of these components and how they compare to their individual national averages.
On average, housing is 21.5% higher than the national average. The median cost of a Salem home is $354,500, compared to the national median of $291,700. The state average currently stands at $438,000, a 50.2% increase on the national average. The median monthly rent for a studio apartment is about $794 and increases anywhere between $50 to $500 depending on the location and number of bedrooms.



Utility costs are 20.7% lower than the national average, while transportation is 3.9% lower.



Groceries are a meager 0.3% higher. The average cost for healthcare services and prescription drugs is 7.2% less than that of the national median.
All in all, Salem is a comfortable place to live, and residents enjoy an idyllic lifestyle perfect for raising families while enjoying the excitement offered by the metropolitan area. It's also not too far from the hustle and bustle of Portland to the north.
The final verdict

What do these trends bode for Salem? Nothing too dismal, rest assured. Even as home prices begin to stagnate and shift, the depleting supply will prevent home values from tanking completely. This is great news for sellers — but buyers should brace themselves for a competitive market. The low housing rates of 2020 and 2021 have long since left, but the low inventory begs a different question: will you buy, or risk the chance of losing out on Salem property entirely? It's not too late to act. Compared to the soaring prices we saw this year, 2023 may offer comparably better deals during a period of market uncertainty.


As a new housing season approaches, now is the time to decide if buying
Salem, OR, real estate
is the next move for you. For more information on real estate and the Salem market, be sure to get in touch with elite Salem realtor
Rebecca Donaldson
. She has consistently performed at the top of Willamette Valley real estate and has earned two consecutive awards for her work in the region, distinguishing her as the best of the best.

*Header photo courtesy of Shutterstock