Buying your first piece of Salem, Oregon, real estate is a huge life step. Many first-time buyers go in with incorrect expectations, high levels of anxiety, and uncertainty over what to do. It's a steep learning curve, but fortunately, your
Salem realtor
is here to help with these essential steps.
Fix your credit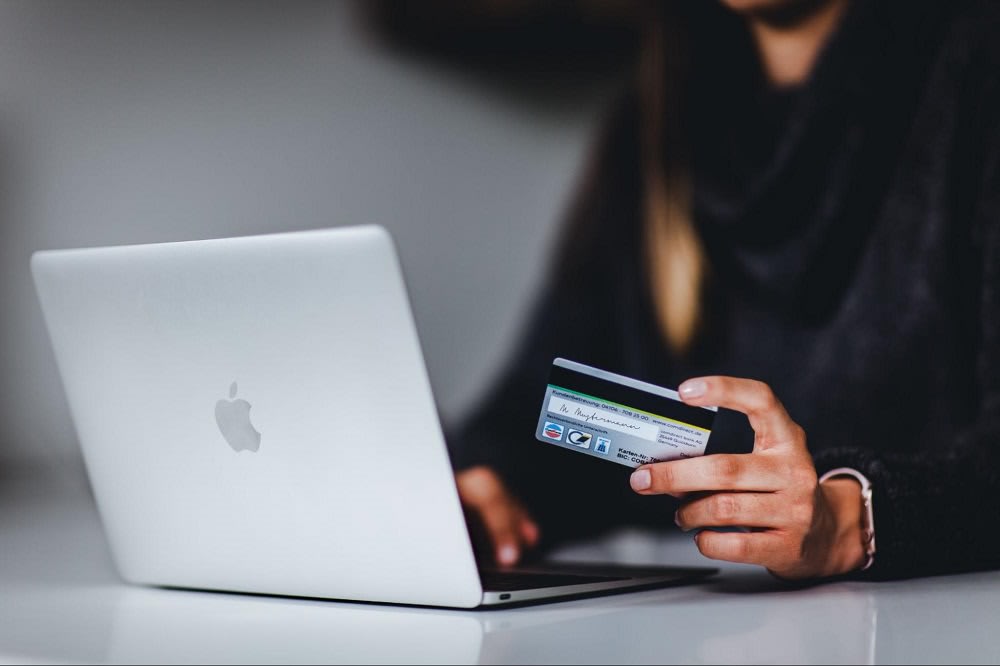 Very few of us are fortunate enough to be able to buy a home in cash. You are going to need a mortgage, and that means you'll want to get your credit score to be as high as it can be. Start by ordering your credit reports and go through them with a fine-tooth comb, looking for any items that should not be there.
Pay off as much of your existing debt as possible, but don't forget that you will need cash for a down payment. You want your credit utilization ratio to be
no higher than 30%
and ideally lower. It is
not
true that
keeping a balance
on your credit card is good for your score. Don't close old or unused cards until after you get your mortgage because they contribute to your credit limit and make your credit utilization ratio look better.
Establish your budget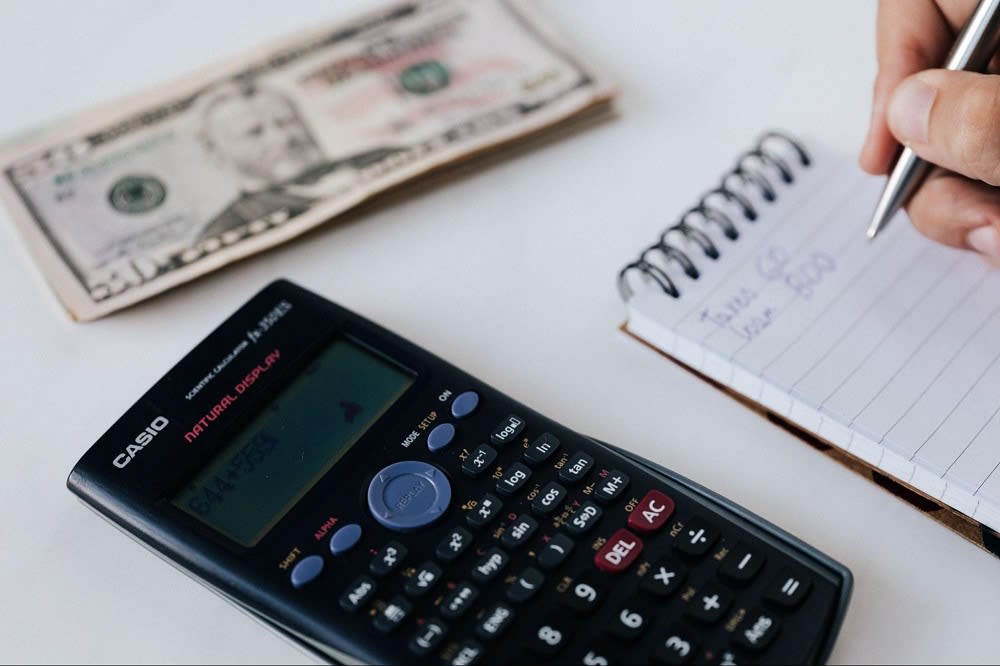 Work out what you can afford, which can be hard to grasp with the intricacies of mortgages, interest rates, and credit scores. You will want a downpayment of about 20% (or more) in ready cash, and then you will need to determine what you can afford to pay monthly for your mortgage. Don't forget property taxes in your calculation, too!
The easiest way to ensure you stay within your means is to overestimate. You may want the biggest house you can find, but padding your budget estimates is how you avoid ending up with more house than you can afford and in significant financial difficulty. One
tip
is to try living as if you were already paying the mortgage and make sure it is comfortable. Set aside the difference between that and your current housing costs to put it towards the down payment.
Getting prequalified can also help you set your budget. Most lenders will approve you for ~30% of your gross income, but you probably want to aim for closer to 20%. Make sure your savings cover
closing costs
,
moving expenses
, and any work the house might need.
Explore your mortgage options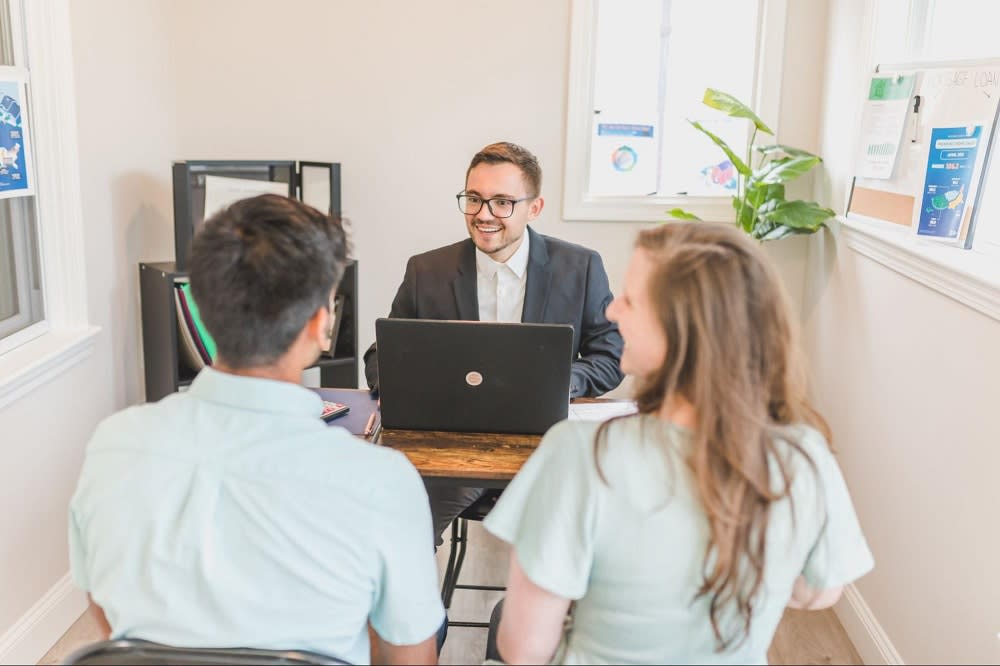 Many lenders offer mortgages targeted at first-time buyers. These loans have a lower down payment, but be careful; a low down payment means you will have to pay Private Mortgage Insurance, where
you
pay premiums to protect the
lender
if you default.
There are four main categories of mortgages:
1.
Conventional mortgages
are
not
guaranteed by the government. This is your best option if you have a good credit score. Some conventional mortgages fall under the auspices of Fannie Mae or Freddie Mac, which place limits on them. These conforming loans have a dollar limit set annually by the Federal Housing Finance Agency. The average limit is $647,200. Many luxury homes fall outside this range. Mortgages for higher amounts not backed by Fannie Mae or Freddie Mac are called "jumbo" loans. Jumbo loans tend to have higher interest rates.
2.
FHA loans
. These are guaranteed by the Federal Housing Administration, which allows the lender to take more risks. Typically the downpayment is about 3.5%. You can also get an FHA loan with a lower credit score, and closing costs are typically lower. FHA loans may be a good option if you haven't been able to save up enough for a higher downpayment. You will still have to pay for mortgage insurance. Because of this, many people take out an FHA loan and
refinance
it into a conventional loan when they can. This removes those pesky insurance payments, but you will have to pay another round of closing costs to get the new loan.
3.
USDA loans
are helpful if you can get one. A USDA home loan is a zero down payment loan, but the catch is that these loans are only available for people who live in rural areas. If you are happy with living a bit out of town, especially if you don't have a daily commute, this can be a great option. There are many homes available in the Willamette Valley that could use this loan.
4.
VA loans
. These are for service members,
veterans
, and surviving spouses. These loans are primarily for people who have been living on base and need a home when they return from service.
Most people will be getting either a conventional or FHA loan. Again, conventional loans offer a better deal if you have a good credit score and can afford a decent downpayment.
Decide what you want
Start looking at
what you want in a home
. Do you want a condo, a townhouse, or a single-family home? Where in Salem do you want to live?
Make a list of home features: deal-breakers, must-haves, and nice-to-haves. For example, do you want a fitted kitchen with all the durable appliances already in place? Do you want a gas stove? Do you want a large lawn, or do you prefer a smaller lot with less upkeep?
Include neighborhood features here and plan. You want to be staying in your home for five to ten years. Even if you don't have kids, consider the quality of schools and what amenities the neighborhood has for young children. Looking through Salem, OR real estate listings can help you see your options and make this list.
Make your list clear and prioritize it; you will be giving it to your
Salem, OR real estate agent
so they can start narrowing down the search. Remember that real estate agents are experts. They may not be able to find everything on your list, and they may have suggestions you hadn't thought of.
Finally, list the repairs you are willing to handle and the ones that you can't. It's important not to let small stuff turn you away if the big stuff is right. You can alter an unattractive paint job, and a worn deck is easily replaced. You can't, however, move your house!
Get a home inspection

Once your offer has been accepted, it's time to schedule a professional home inspection. You should make your offer contingent on the inspection not showing any major defects the seller did not disclose.
Avoiding contingencies can help you win a bidding war, but as a first-time buyer, you do not want to risk skipping the home inspection. You can quickly end up with a money pit. But remember, not every negative in a home inspection is a deal-breaker.
You can sometimes use the inspection results to negotiate a better price, though this is risky because the seller might walk away. If you have already made an offer, you will put down earnest money, and it will go into escrow, but rest assured, you can get your money back if the inspection reveals a significant defect.
Close

Try not to fall in love with a house until it is time to close. Emotions can easily cloud your judgment and cause you to make an offer on a home that is outside your budget or has issues. You can also be painfully disappointed if the house doesn't work out. You need to be prepared to walk away and to be patient. Many home buyers go through several properties before closing on the right one.
The closing process is somewhat complicated. You will be signing a lot of paperwork, typically at a meeting with the seller. Closing is now sometimes done virtually. You will need to have the home appraised, do a title search to make sure nobody other than the seller has a claim, and complete all the mortgage paperwork.
Move in!

The process isn't finished when you walk through the front door with your keys! Make sure that you do a few things right away. First, make sure to change your address everywhere. Watch out for online vendors. Sometimes they will store an older address, and you won't notice until after your order is placed. Get the utility bills, cable, and internet transferred to your new home, too.
Once you are in your new home, relax. But make sure that you look after your financial health and the physical health of your home. Owning your first home is enormous. It's a step towards independence and a privilege that you should appreciate. Make sure you don't spend more money than you can afford and know how to budget, and you will be able to enjoy your new home for years to come.
Ready to start searching for your first home?
Rebecca Donaldson
is an award-winning Oregon real estate agent with a leading sales record and a passion for matching people with the perfect home. With properties in numerous neighborhoods all over the Willamette Valley, Rebecca and her team are ready to help you find your first home.