Clackamas County knows no shortage of natural beauty and adventure spots, surrounded by dense forests fed by countless rivers. Those looking for homes in this gorgeous area can look to real estate professionals like Rebecca Donaldson for top-notch guidance. And, when you find yourself in this incredible area, be sure to try out this list of the best hikes in Clackamas County.
Trail of Ten Falls

Located in Silver Falls State Park near Salem, about 60 miles from Clackamas County, Trail of Ten Falls is located in one of the best Oregon state parks. This park is most notable for its waterfalls, and its several trails provide excellent views for hikers to enjoy. Visitors interested in the Trail of Ten Falls can start their route at Stone Circle, then walk the 7.2-mile path along the Canyon Trail and Rim Trail. Although the trail is steep in some areas, overall, the elevation gain is very modest (800 feet) as hikers walk above, behind, and around 10 different waterfalls.

The trail itself is unpaved, winding through the forested Douglas Fir landscape. A rocky canyon serves as a backdrop for many of the falls, while the loop ends at a creek on the forest floor. Visitors can start at any of the three trailheads for different versions of this hike. Those uninterested in walking the complete 7.2 miles can still spot several great views with a shortened version of the trail.
Dome Rock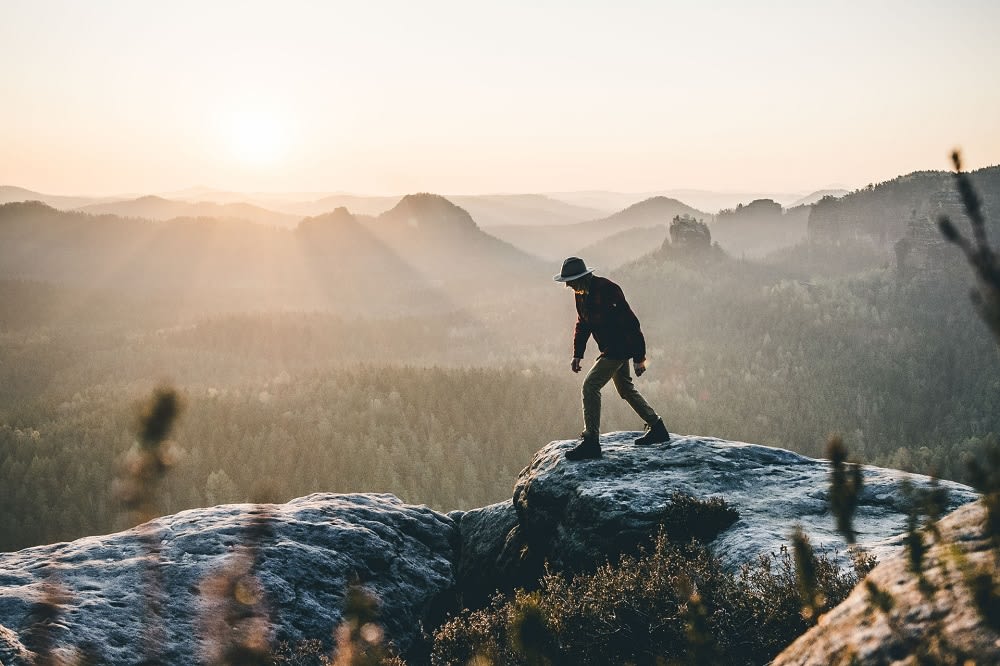 Photo courtesy of Unsplash
Buyers interested in homes for sale in Salem can also visit the nearby Dome Rock Trail, located in Willamette National Forest. This national forest is expansive, housing eight different wilderness areas, such as the Three Sisters Wilderness and the Mount Jefferson Wilderness. Both areas are additional spots great for hiking. Dome Rock Trail itself is a rigorous 10-mile hike round trip, which can be accessed via the Tumble Creek South Trailhead.

Hikers starting this trail should keep their eyes open for the small path that splits off to the right. Once on the correct trail, hikers will enjoy the views of Detroit Lake and Mount Jefferson. The trail itself is made up of steep switchbacks bordered by large rock formations. Although part of the trail was burned by the 2020 fire, the panoramic views at Dome Rock are one of a kind. The summit reaches 4,858 feet, and from the top, hikers can marvel at the Olallie Butte to the east, Three Fingered Jack, Mount Washington, and other surrounding natural features.
Iron Mountain Trail

Also located in Willamette National Forest, the Iron Mountain Trail is a difficult but popular hike, well-loved for the 300+ species of flowering plants that bloom during the summer. This hike is accessible via Iron Mountain Road or Civil Road Trailhead, or visitors can connect this hike with the Cone Peak Trail and Santiam Wagon Road for a longer path. Hikers making their way up the mountain will pass through several meadows tucked within the alpine trees on their way to the volcanic rock summit. Visitors can rest on the viewing platform at the top of the mountain, as this 3.2-mile round-trip hike is on the more challenging side.
Riverside Loop Trail

Riverside Loop Trail is in Mary S Young Park in West Linn, a peaceful 128-acre area right along the Willamette River. This one-mile loop is relatively easy, although there are a few steep areas to look out for. The mostly paved trail also makes this hike easier, while the end at Willamette River provides a place for hikers to enjoy the water. Access to the beach can be steep, while the surrounding forest provides a nice oasis away from the city. Those interested in a longer hike can explore up to eight miles of trails in this park system.
Mount Talbert Nature Park Loop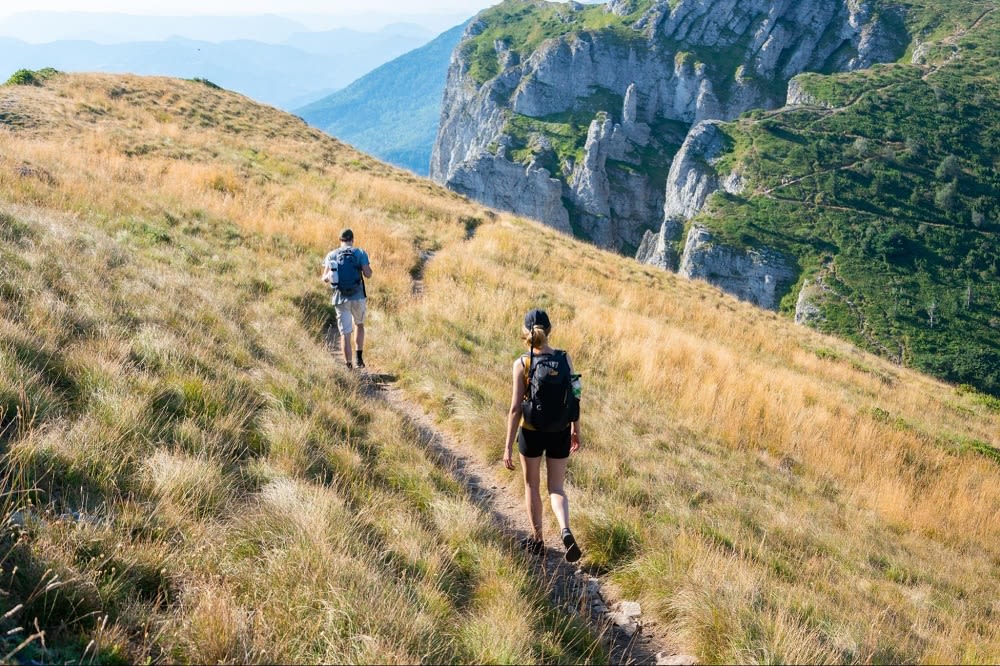 Photo courtesy of Unsplash
Featuring a four-mile trail network, this loop trail is in Mount Talbert Nature Park. What makes this one of the best hikes in Clackamas County is its extinct volcanoes. This park features the largest of a string of extinct volcanoes and lava domes that hikers can explore. This area is also a great spot to observe native and migrating wildlife, including deer, western gray squirrels, and a wide variety of birdlife.

Those hiking the loop can start at one of the two primary trailheads: Southeast Mather Road or Sunnyside Road. There are also two secondary trailheads to explore. The loop is three miles long, traveling through the forested area with interpretive sign additions for an educational experience. Although relatively easy, it can get difficult given it ascends to the volcano's summit. When walking, the path can be narrow and rugged.
Twin Lakes Trail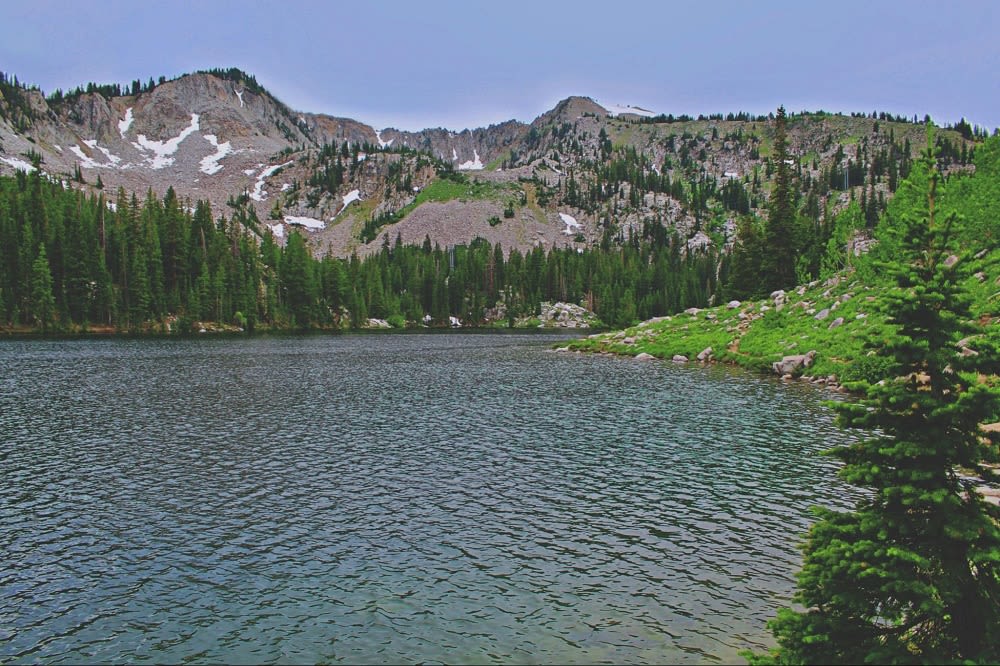 Photo courtesy of Unsplash
Twin Lakes Trail is a 7.2-mile intermediate path in the Mount Hood Wilderness. Mount Talbert itself is a dormant volcano soaring up to 11,240 feet, covered by 11 active glaciers. The mountain is a large draw for hikers, although the wilderness area around it provides a range of easier and more moderate hiking trails. The wilderness is full of Douglas Fir, waterfalls, and birdlife, as well as meadows, glacial creeks, rivers, and other natural beauties.

The Twin Lakes Trail begins at the Pacific Crest Trail, which remains wide and smooth all the way to the hike's first attraction: the Lower Twin Lake. Those interested in a short hike or jumping into the water can stop here and loop back to the beginning or keep going towards the Upper Twin Lake. Continuing on, the trail gets narrower, rockier, and steep in some areas. Hikers can enjoy the beargrass and huckleberry views, a new and old-growth forest, and a great view of Mount Hood.
Ready to hike Clackamas County?
Adventure fanatics or those searching for somewhere new to stroll couldn't ask for a better place to explore than this list of the best hikes in Clackamas County, which offers a variety of paths with stunning views. The naturally forested areas, volcanic structures, and waterfall systems make this region perfect for spending a day in the great outdoors. When you're ready to live closer to these great hiking spots, contact leading local agent
Rebecca Donaldson
to guide you through the
home-buying process
.
*Header photo courtesy of Unsplash