A home purchase is one of the most significant investments you can make in your life. You need to make a safe and reasonable investment to avoid tough consequences later on. One of the ways to solidify your home purchase investment is by hiring an expert and
reputable realtor
to help you find and purchase your money's worth.
Additionally, before purchasing a home for sale in Willamette Valley, you need to conduct a thorough home inspection before sealing the deal. During a home inspection, a professional will perform a visual examination of a home's readily accessible systems and components. A home inspection keeps you ahead of any
defects
that a seller may not have been aware of in their disclosures.

Above all benefits, a home inspection helps you avoid liability for costly repairs and replacements down the line. Read on for a discussion of why getting a home inspection before purchasing Keizer real estate or Salem homes for sale is advisable.
1. Reveal structural defects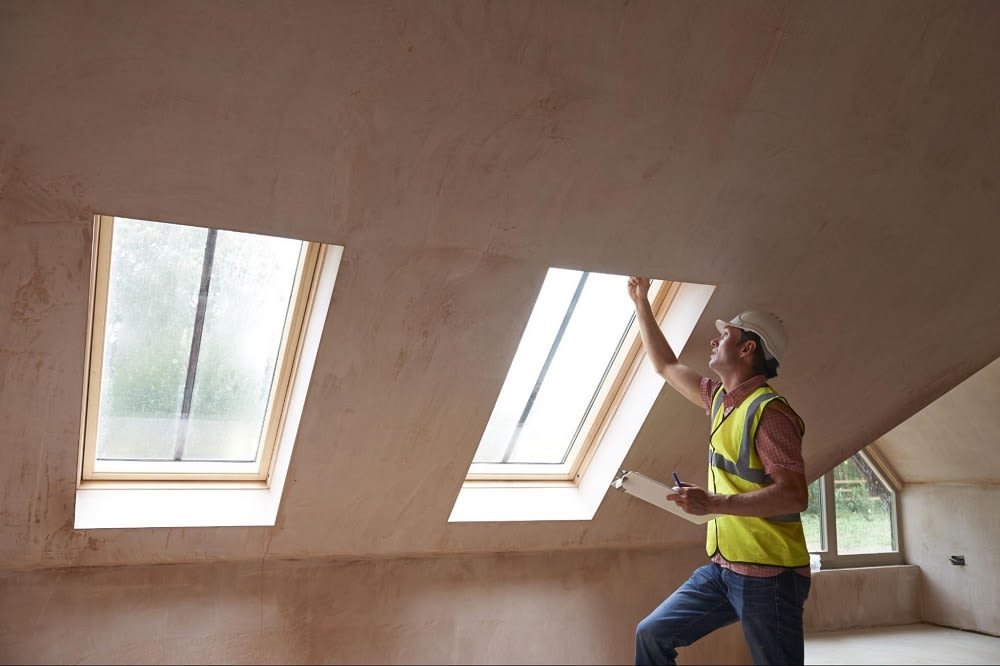 Source: Shutterstock

The structural integrity of a home is important for the long term. It can be easy to mask serious structural defects under premium paint or new installations that distract from the issues. A simple look or walkthrough isn't enough to determine if the home's structural integrity is sound.
Unfortunately, structural issues can cost you thousands of dollars once they reveal themselves after you've already bought the home. A home inspection helps you to avoid such large expenses in the future.
When choosing a home inspector, choose one with sufficient qualifications and expertise to cover the majority of structural issues you need to assess during an inspection. Structural problems that a home inspection can uncover include:
Poor drainage issues

Trees or roots close to the home's foundation

Visible cracks on walls and floors

Structural framing defects

Uneven floors and walls

Sagging roofs

Moisture-related damage
Many of these issues may cost thousands of dollars to fix, which would be an unpleasant surprise to discover just a few months into homeownership. A meticulous home inspection helps you uncover structural damage, saving you big bucks on possible future repairs. A home inspection:
2. Looks for hazards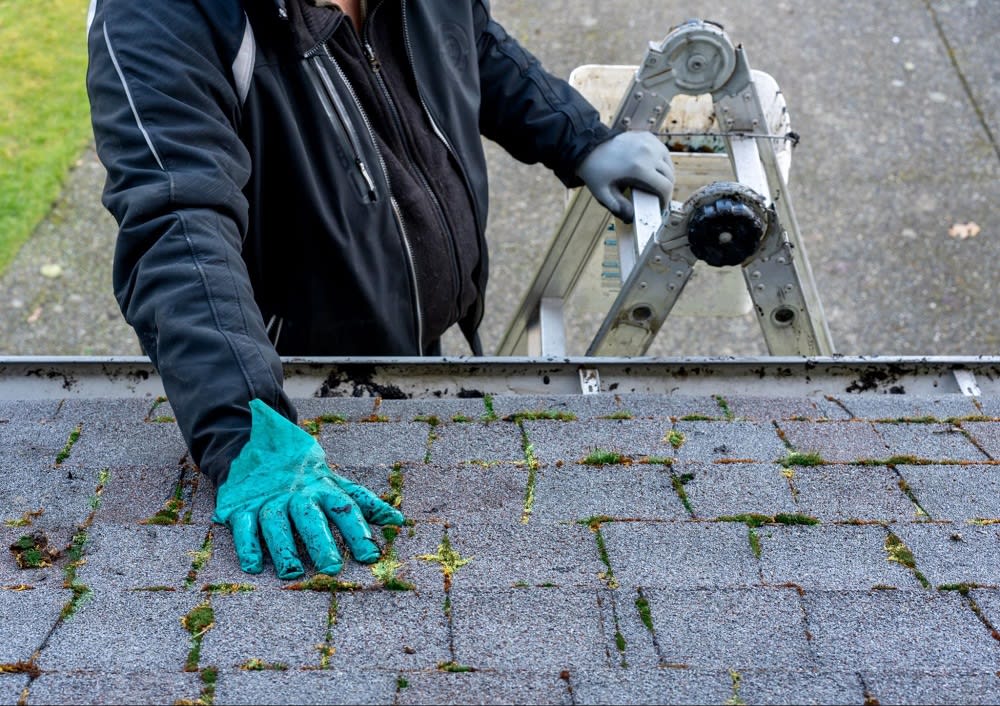 Source: Shutterstock
It's important to assess for possible dangerous hazards, which is often a major concern for homeowners. Accidents relating to major defects, such as chemical and choking hazards, claim about
18,000 American lives annually
. The home inspector should check for anything likely to cause falls, poisoning, fire hazards, drowning, cuts and bruises, or burns. These issues typically discovered during a home inspection include:
Improper electrical wiring

Inoperable windows

Worn roofs

Plumbing deficiencies
It is essential to conduct a thorough home inspection to ascertain that the home has zero glaring concerns that may cost you more money in medical bills.
3. Discovers hidden pest and insect infestations

Insect and pest infestations are a nuisance at every level. Besides being unforgivingly annoying, infestations are unsightly and make your property feel like less of a home. The likelihood of having pest or insect infestations depends on the location of the home you want to buy.
Therefore, you need an expert home inspector with experience in specialized pest investigations which can look into the least expected places for signs of infestations. If not discovered in advance, wood-boring pests and insects like termites can affect your Salem home negatively. Americans spend an estimated
$5 billion annually
fighting pest infestations and repairing termite damage. You can avoid being part of the statistic by hiring a home inspector providing comprehensive home inspection services.
4. Ensures compliance to avoid hefty fines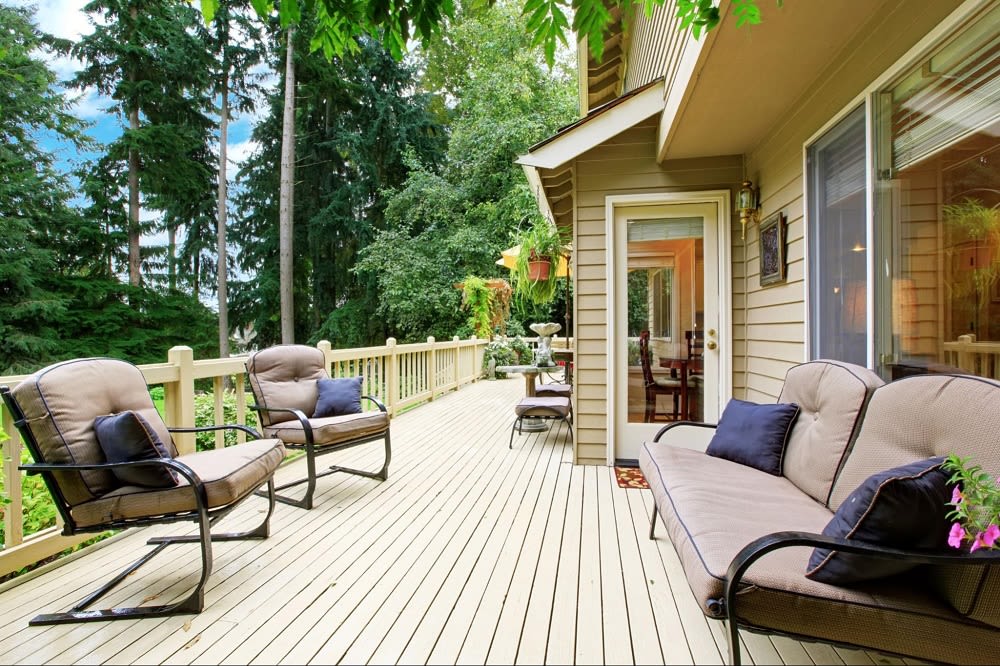 Source: Shutterstock
The seller is likely to have conducted a brief or thorough home renovation before listing the property. However, major home renovations may require permits from the local authorities to ensure high-standard constructions and installations as well as compliance. Before any major renovations, a homeowner should have acquired building permits broadly categorized into electrical, structural changes, mechanical, or new construction work.
Any illegal addition subjects a homeowner to fines and the cost of having to replace the illegal installation.
Compliance with local codes and ordinances is important before any major renovations. Major changes that are likely to need permits include
Decks

Room additions

Sheds

Garages

Balconies

New windows

Fences

Siding

Plumbing and electrical

Water heaters
As a potential home buyer, you need to ensure the seller sought permits before renovating—and has proof to show for it. This helps you avoid causing friction with the authorities and costly replacements. Your home inspector should compile a list of possible documents they may require to ensure every installation, construction, or replacement is fully compliant with the law.
5. Relatively inexpensive

A home inspection will usually cost a few hundred dollars. This is relatively affordable compared to the unforeseen costs of repairs and replacements that you will likely face if you ignore a home inspection. Additionally, the cost of having a home inspection is minimal compared to the cost of a Salem home purchase overall. If you have to weigh the two, ensure you ask yourself if your home is worth the minimal costs of prevention.
However, the major question is, who pays for the home inspection between the buyer and seller? In most cases, the buyer takes up the home inspection financial responsibility. It may also depend on the results of the negotiation. Regardless, a home inspection is a relatively inexpensive expenditure that helps you avoid future repair or replacement costs.
6. Provides peace of mind to the buyer

It is unlikely that you will be at peace purchasing a home in Willamette Valley that has not been checked for hidden issues. As previously mentioned, buying a home is a significant investment that requires proper planning and due diligence. The costs of purchasing a home and catering to major repairs aren't cheap and can be frustrating, at the very least, if anything goes wrong.
When making such an important decision, peace of mind is paramount. A home inspection saves you the worry and grants you peace of mind by avoiding follow-up anxieties and stress.
7. Favors price negotiations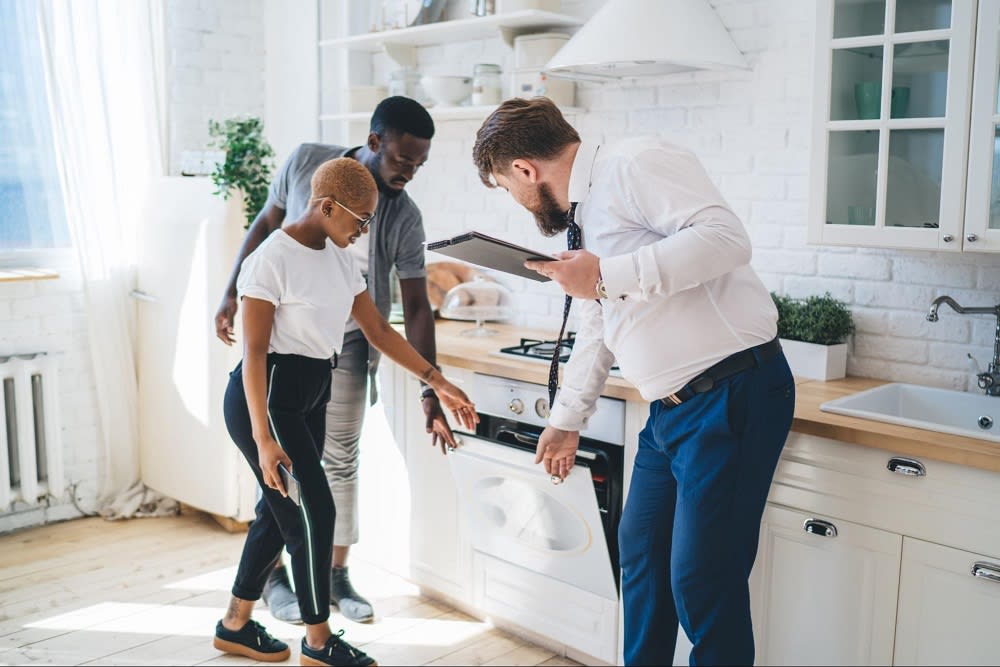 Source: Shutterstock
It is worth noting that a home inspection contingency's main purpose isn't to get a better price due to minor issues discovered during the inspection. If major issues arise during a home inspection, on the other hand, buyers can renegotiate the terms of the original offer. Depending on the home financing type and the original contract terms, home inspection contingencies can be used as valid reasons to reduce prices or walk away from the sale if an agreement can't be reached. Buyers may request that the seller complete certain repairs or upgrades, or they can ask for a price reduction to compensate for future repair concerns detailed in the inspection report.
Ready to move forward?
With
Rebecca Donaldson
, your needs are valued above everything. Besides helping you find the best Willamette Valley homes for sale, including Keizer houses for sale, Lake Oswego homes for sale and Salem real estate, Rebecca can recommend several top-notch home inspectors with experience in the industry. Ranked in the top 1% of realtors nationwide,
Rebecca
is a pro among all things Willamette Valley real estate. She will work closely with you to provide top-of-the-line luxury real estate services. Contact her today to start your
home search
in beautiful Oregon.
*Header photo Courtesy of Forbes