Keizer, Oregon, is a vibrant, inviting community in the heart of the Willamette Valley. With its strong sense of community and pleasant climate, it is no surprise that many people are drawn to this charming city. Local parks and trails offer plenty of outdoor recreation opportunities, while the downtown area features boutique shops, delicious restaurants, and various activities. The city is home to an eclectic mixture of architecture, from classic Craftsman homes to modern city lofts. Explore the tight-knit community and enjoy these popular things to do in Keizer.
Golf

Keizer is home to several golf courses, making it an ideal destination for those who want to get outside for a round of golf. With its mild climate, beautiful scenery, and well-maintained courses, there is no better place to tee off for a few rounds. Many local courses offer daily game rates and memberships, making it an excellent option for those looking for a leisurely game of golf or dependable year-round sport. Whether you are a beginner or a seasoned pro, there is something for everyone on Keizer's golf courses. You can also find homes for sale in Keizer, Oregon, in and around golf courses with relaxing fairway views and a convenient game day or evening.
McNary Golf Club

McNary Golf Club is a premier public golf course in Keizer. It features a par-72 championship layout, complete with luscious greens, pristine ponds, and picturesque meadow views. The club is set on 150 acres of natural land and stately mature trees. The club is proud to host numerous tournaments yearly and provides golf lessons, such as private lessons and group clinics, for all ages and abilities. Members enjoy the course because it is playable in the winter due to a state-of-the-art drainage system and sprinkler system during the summer months. McNary also has a restaurant and lounge that serves brunch, lunch, and dinner with beautiful course views and outdoor seating.
Salemtowne Golf Club

Salemtowne Golf Club is a private course in an upscale Salem neighborhood outside Keizer. The neighborhood association now maintains the beautiful property, formerly an orchard. Residents and members can enjoy a well-maintained course with greens and fairways that glimpse Mount Hood in the distance.
Oregon State Fair and Expo Center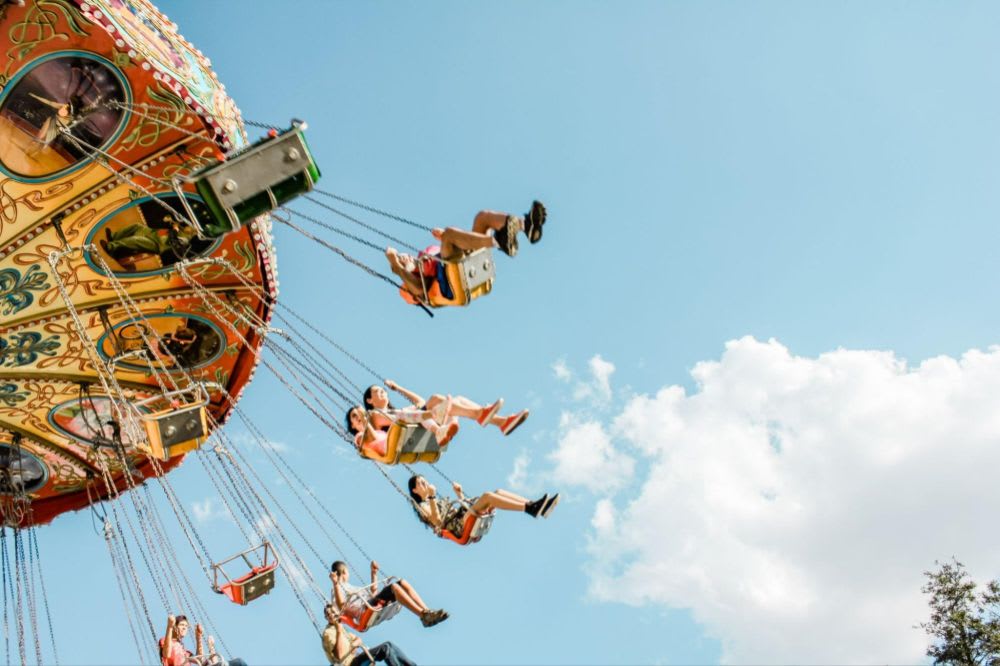 Photo courtesy of Unsplash
Locals can travel only minutes outside Keizer and explore the
Oregon State Fair and Expo Center
, the annual Oregon State Fair site. The state fair marks the end of each summer with a week-long celebration featuring fair food, rides, games, competitions, arts, animals, performances, and more. The Oregon State Fair, an event that brings people together from all over the state, provides an unprecedented array of attractions and fun.
Redhawk Vineyard & Winery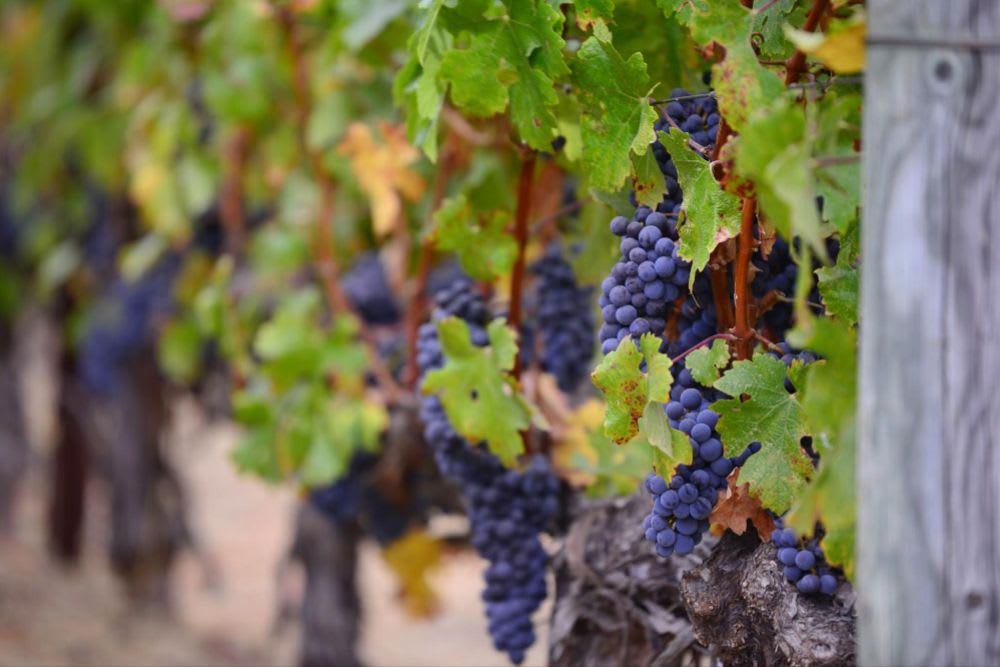 Photo courtesy of Unsplash
When you think of outdoor activities, a vineyard and winery may not come to mind at first, but the stunning location of
Redhawk Vineyard & Winery
makes it one of the best activities around Keizer. Redhawk is a family-owned business serving the community for more than 25 years. Guests can enjoy several informal tasting rooms with mountain and valley views or opt for a picnic in the vineyard for a first-hand view of the grapes that produce quality wines like Pinot Noir, Dolcetto, Riesling, and others. The stunning vineyard park is the perfect outdoor space to enjoy events like wine tastings, celebrations, and festivals.
Parks

Keizer is home to several beautiful and well-maintained parks that offer picnic areas, walking trails, playgrounds, and sports fields. There is something for everyone, from those looking for a stroll to those wanting a more active experience. In addition, most local parks have various amenities, such as restrooms, BBQ pits, and picnic shelters.
Keizer Rapids Park
Keizer Rapids Park
is a historic park that precedes the community by more than a century. Keizer Rapids is the largest park in the area, with more than 148 acres, and 84 acres are state-owned. Local organizations and businesses were vital in transforming the park into an active and upscale location with many amenities. Keizer residents gather in the park for many events and celebrations and take advantage of the large amphitheater with seating. There is also a boat ramp with direct access to Willamette River, sand volleyball, hiking trails, water trails for kayaking, disc golf, camping, and a dog park.
Spong's Landing County Park
Spong's Landing County Park
is along the Willamette River and has nearly 62 acres. In the early 1900s, the park was a steamboat operation and was one of the most popular swimming spots in the area. Now owned by Marion County, the park is a beautiful natural space with river views, water activities, hiking trails, fishing, and open lawns.
Find a home in Keizer
Keizer enjoys a wealth of outdoor activities, from golfing at the McNary Golf Club to the Oregon State Fair. Picnickers can find plenty of spots at the city's many parks, while hikers and bikers can find trails and paths that wind through lush forests and river banks. The area also features easy access to the Pacific Crest Trail, offering a more challenging hike for experienced hikers. No matter your preference, there is something for everyone in Keizer, Oregon.
Ready to make the community home? Working with a realtor is a great way to find the perfect home in Keizer. A realtor can provide invaluable insight into the local real estate market and help potential buyers find a home. Realtors can also provide expert advice on the best neighborhoods and streets for buyers and helpful resources for financing. Finding the right home doesn't have to be complicated or overwhelming; working with a realtor can make the process much smoother and more straightforward.
Rebecca Donaldson
is a top-producing
Willamette Valley
real estate agent with local market knowledge and experience in Keizer and surrounding areas. Rebecca is a reputable agent that helps clients buy and sell Keizer homes through consistent communication and the latest technology. Work with Rebecca to see more of Keizer's natural beauty and find a home to suit all your lifestyle needs.
*Header photo courtesy of Unsplash